Division II Championship Game Preview
Michigan State Spartans to face Northeastern Huskies today at 4pm Eastern
April 9th, 2022 at 12:26PM
April 9th, 2022 5:28PM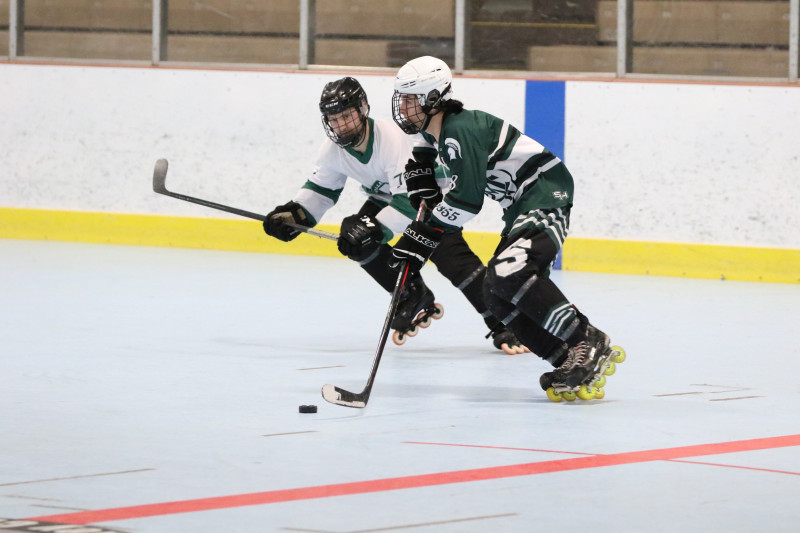 ---
Michigan State is a perfect 5-0 heading into the championship game, with a huge 8-1 win against Stony Brook in the semifinals. Stony Brook scored first, just 1:31 into the game, but Michigan State answered that with 5 unanswered goals over the next 35 minutes. MSU's Ben Goguen finished the game with 2 goals and 2 assists and the #1 star, as well as Grant Burkhard and Brett Vinton with 3 points a piece. An overall great team effort, with multiple teammates getting in on the scoring action. Goaltender Rob Kowalczyk stopped 16 of 17 Stony Brook shots for the W.
Northeastern defeated Cal Poly San Luis Obispo by a score of 6-4 to get to the big game. Their trip to the championship game has not been so straight forward. Northeastern lost all 3 of their round robin games, to Stony Brook by 1 goal, Bethel by 3, and a shootout loss to CSU Fullerton. They won their first playoff game against UMass by just a single goal, ending in a 3-2 score. In the semifinal game against Cal Poly, it was Northeastern from the start. 2 goals from Thomas Keith in the 1st period got them going, and Thomas added 2 more later in the game for a 4 goal/5 point game and #1 star. Cal Poly did cut the lead to 1, as it was 3-2 Northeastern in the middle of the 2nd period. The 3rd period saw both teams trade goals and it was 5-4 Northeastern with under 2 minutes to go. Cal Poly pulled the goaltender for a last ditch effort, but Northeastern's Jason Stitt notched the empty netter with 2 seconds to go for the 6-4 win.
Michigan State and Northeastern have not faced each other for many years, so it should be an interesting battle here at 4pm Eastern. Tune into NCRHA TV to watch the Division II Championship Game today!
--
Stay tuned to www.ncrha.org for live scoring and NCRHA TV for live broadcasts!
NCRHA TV is available on most Smart TVs and mobile devices, as well as via browser at www.NCRHA.TV.