Ohio State Claims The DII National Championship
April 23rd, 2023 at 1:35AM
April 23rd, 2023 7:03AM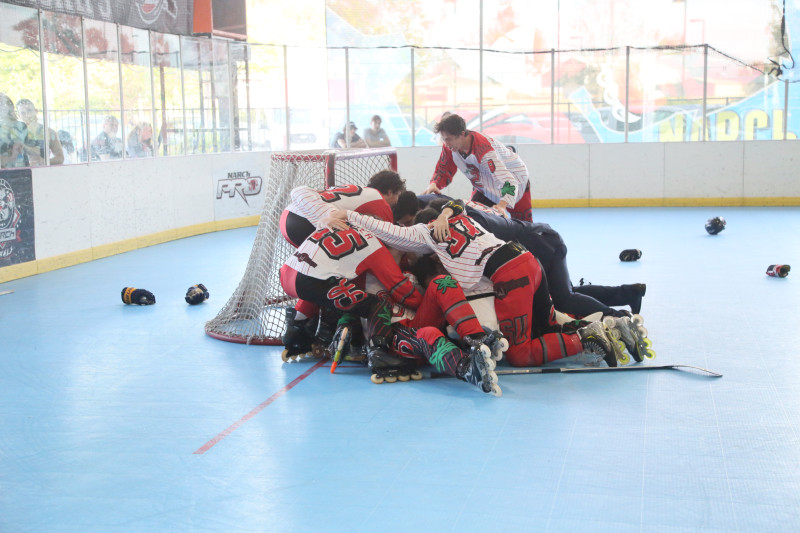 ---
Wow, what a game! The 2023 NCRHA Division II National Championship Game between The Ohio State University and the University of Massachusetts delivered.
The first period had both teams trying to settle into the game with puck possession and low-risk play. The game remained 0-0 at the end of the first.
After trading goals early in the second period, Ohio State came to life on their way to a four goal period with Bradley Ryniawec, Jake Cook (2 goals), and Robert Strianese finding the back of the net. Noah Sargent had the lone Massachusetts goal.
Massachusetts chipped away at the Buckeyes lead in the third period with a shorthanded goal from Owen Gallagher. A late surge led to UMass tying the game 4-4 with 2:26 remaining. Then just under a minute and a half later,, Ohio State's Robbie Strianese found Lukas Miller with a great stretch pass and Miller took full advantage burying the eventual game winner.
Ohio State's Jake Cook was named the first star of the game, with two goals and one assist. Robert Strianese was named the second star, with one goal and two assists, and Lukas Miller was named the third star, with one goal and one assist.
UMass's Aidan Campbell made 15 saves on 20 shots, while Ohio State's Louie Garcia saved 11 of 15 shots for the championship.
Congratulations to Ohio State on winning the 2023 NCRHA Division II Title!