Neumann Takes 2023 NCRHA DIII National Championship
April 25th, 2023 at 12:33PM
April 26th, 2023 1:02AM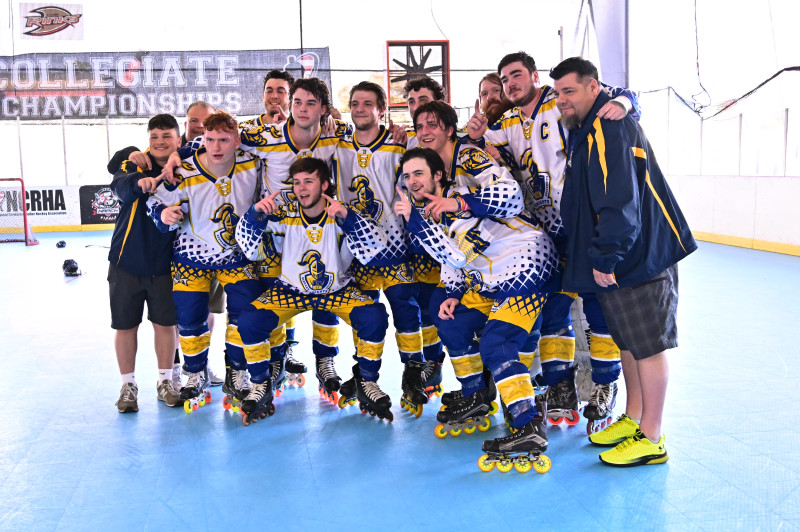 ---
Neumann University defeated Quinnipiac University with a score of 9-1 in the Division III National Collegiate Roller Hockey Championship Game held at The Rinks - Irvine Inline in Irvine, California on April 23. Neumann dominated the game from start to finish with Zachary Deemer scoring 6 goals and 2 assists, earning the #1 star of the game, while Nicholas Pullano recorded 6 assists and was awarded the #2 star. Anthony Putter had 1 goal and 3 assists for the #3 star.
In the first period, Neumann scored two goals, including a power-play goal by Anthony Putter just 54 seconds into the game, and held a 2-0 lead at the end of the period. In the second period, Neumann continued their dominance and scored five goals, while Quinnipiac managed to score only one goal by Andrew Capasso. Neumann held a commanding 7-1 lead at the end of the second period. In the third period, Neumann scored two more goals, including another power-play goal by Zachary Deemer, and rolled to the championship with a final score of 9-1.
Congrats to the Neumann University Knights on a great season!