NCRHA is Back!
Getting PUMPED for the upcoming 2021-2022 season!
August 25th, 2021 at 8:56PM
August 27th, 2021 1:52AM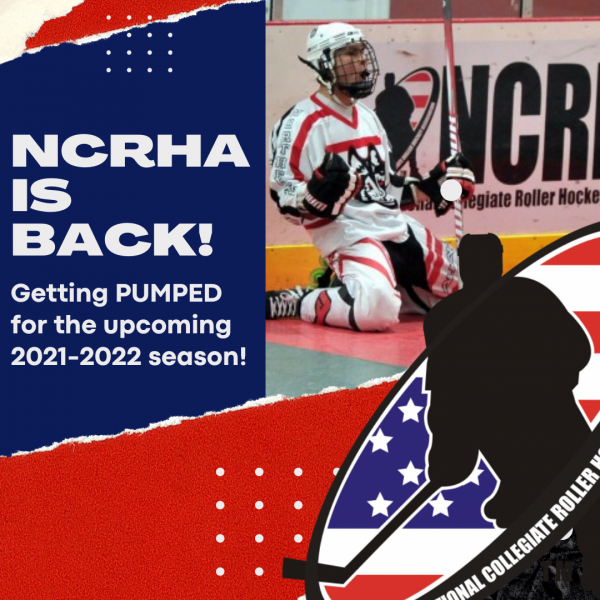 ---
NCRHA is Back!
The 2021-2022 season is coming soon, with many dates scheduled and more in the works.
Further to that, we want to make sure that each club has the information they need to roll right into this season. Team Representatives and Coaches, please read through the information below and make sure you are prepared for the season start.
#1 - Contact your Club Sports Director
Make sure that all of your school's required club paperwork is in order. As in previous seasons, NCRHA will be requesting a School Acknowledgment Letter from each school's club sports department, confirming club status for the 2021-2022 school year. Don't know how to contact your Club Sports Director? Contact your Conference Director at the information below.
#2 - Contact your Conference Director
Your Conference Director has the information you'll need to get ready for the upcoming season. They will have information such as event dates, league fees, and more. You'll want to make sure your Conference Director knows that you are planning to participate this season, and they are also your best bet to get your questions answered. Contact your conference director at the information below.
#3 Fill out the 2021-2022 Season Team Commitment Form
Please click the link immediately below and fill out the information for your club for this season. This lets the NCRHA and your Conference know that you plan to participate, and also allows us to update our team lists and contact information. The 2021-2022 Season Team Commitment Form is due by Friday, September 10, 2021 at 11:00pm Eastern.
Click here to complete the 2021-2022 Season Team Commitment Form
#4 - Recruit, Recruit, Recruit!
Continue with your recruiting process, as we are sure that you've been doing this all along. Use your on-campus options such as any club fairs, club sports email lists, see if you can post flyers in the Rec Center or around campus, etc. Remember that to post flyers on campus you typically need to get approval from the school. You can ask your Club Sports Director or staff for more information. Also remember to take advantage of social media platforms and post information related to tryouts, team meetings, and anything that can increase visibility to your potential audience, meaning players! Encourage your teammates to share your team social media posts for further reach!
Conference Director Contact Information
ECRHA: Kevin Murphy - [email protected]
MCRHL: Jeff Nolan - [email protected]
GPCIHL: Tom Fussner - [email protected]
SCHL: Jonathan Spencer - jspenc[email protected]
SECRHL: Rich Call - [email protected]
WCRHL: Brennan Edwards - [email protected]
Not sure which conference director to reach out to? Email the NCRHA at [email protected] (Make sure to include your name, school name, city and state)