2019 Nationals Program Article Excerpt
Teammates by Chance, Brothers by Choice - Bethel Roller Hockey
April 8th, 2019 at 9:00PM
April 8th, 2019 11:48PM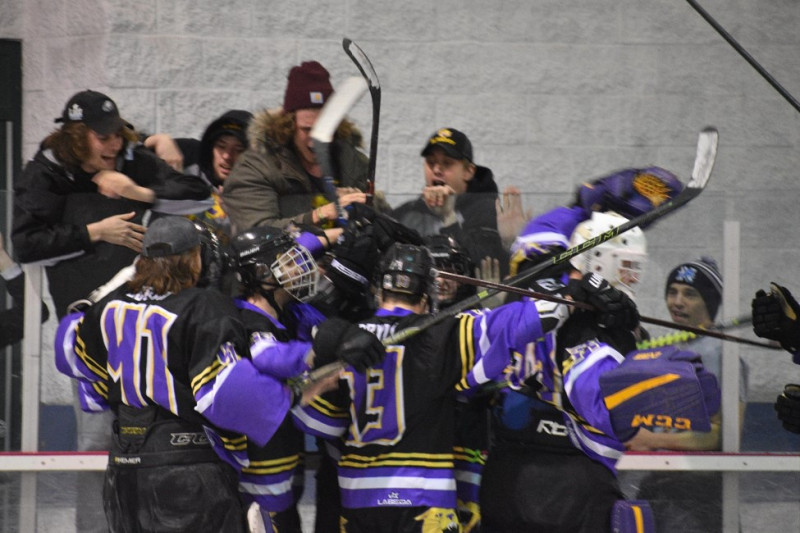 ---
Below is an excerpt from 1 of the 3 articles from the 2019 National Collegiate Roller Hockey Championships Event Program.
Purchase an event program by Tuesday April 9 at 5pm Eastern for the discounted price of $8, by going to the NCRHA Square Store at: https://squareup.com/store/ncrha
All event programs will be available at Will Call at the event, from Weds April 10 at 6am until the event completion.
By Joey Cascarano and Jimmy Teed
Photo credit: Joey Cascarano
Ever since its inception, Bethel University's Roller Hockey program has always been solid, never failing to qualify for the NCRHA's National Championships. The Wildcats won the 2012 National Championship in their first year in Division 1 and have been a competitive team ever since.
Following a disappointing showing by program standards in 2016-17, the program decided it was time for a fresh start. Bethel hired current head coach Ryne Potts, and with his help were able to reinvigorate their recruiting and propel both the D1 and D3 team to a Final Four finish in 2018. Coach Potts has found success by recruiting players from Canada, Florida, California, and everywhere in between. Bethel even added forward Nicolas Warneking from Germany, who is enjoying a successful first season in North America. Among the many additions for the Wildcats is University of Tennessee transfer and former Division 2 All American Jack Mali, who has really found his stride in the second half of the season. Senior forward and D1 captain Matt Paccagnan says depth at all positions is a big reason why both squads are dangerous.
"We've made some great additions on both our rosters and every single guy has had to come up huge for us down the stretch," said Paccagnan. "All year we've embraced the challenge of playing against the best programs in the country and now were excited for the opportunity to prove ourselves on the national stage."